Little upgrades for family cruising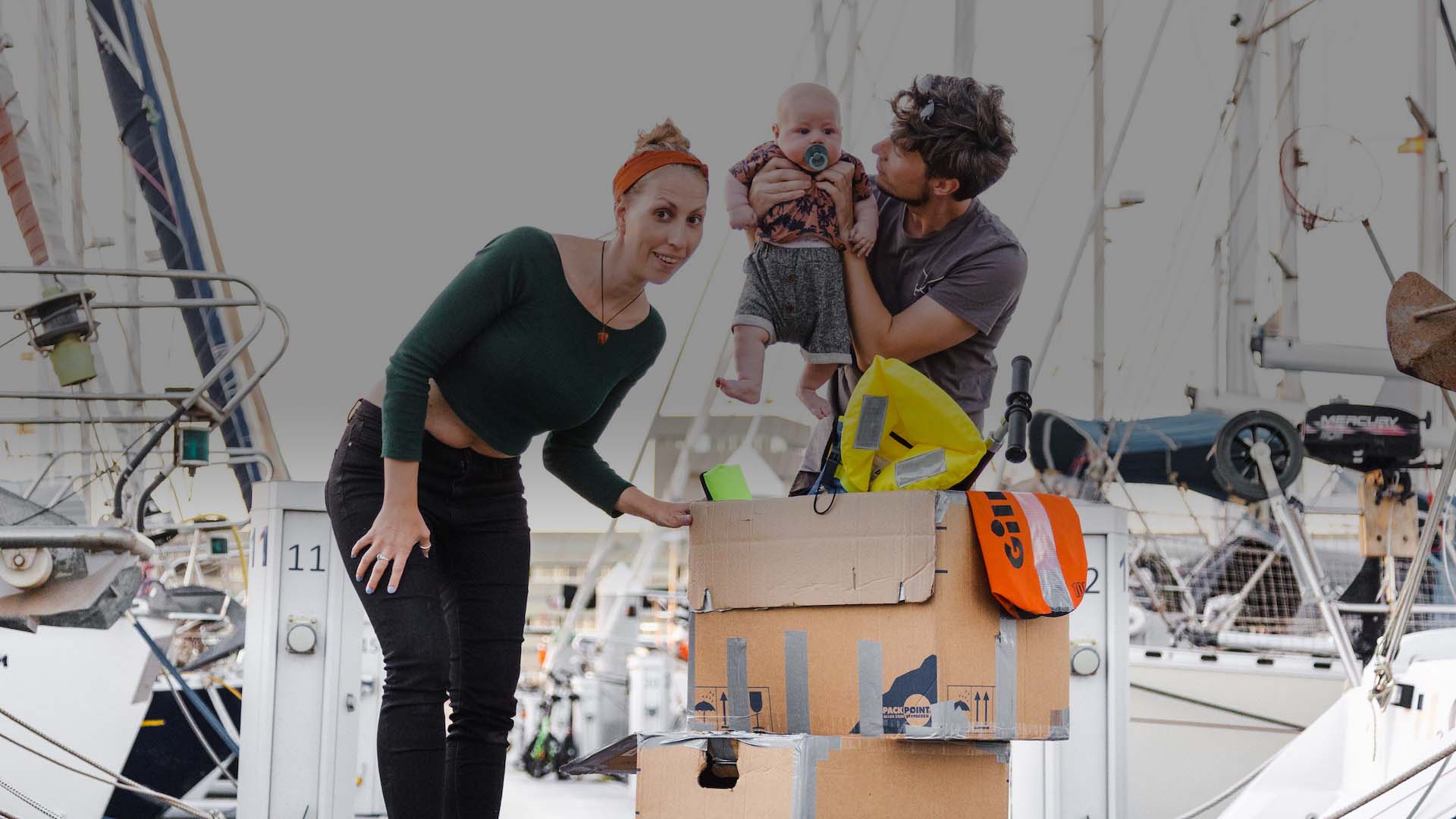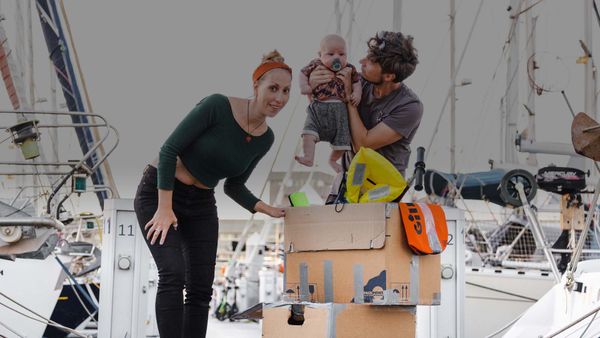 We returned to our boat not only with a baby, but with 2 moving boxes filled with little upgrades. It's almost like Christmas, which is great, because we missed making our gift guide video this year. We're about to make some more boat upgrades so we can cruise the Caribbean comfortable as a young family.
Boat upgrades for family cruising
We're a family now, which means we need to adapt our boat to accomodate a baby. And at the same time, we're about to cross an ocean. So we need to improve our destination cruiser to be able to tackle an ocean. These things helped us get across safely and in comfort. And let us have some fun on the other side of the pond.
We also let you know if they are actually worth the money and if we would buy them again.
Family cruising upgrades
Here are our upgrades for family cruising. It's mainly about how to store a baby on passage and what kind of baby chairs work for us in small spaces.
Chicco Booster Seat
Yes recommend. We put him in the seat when we anchor, when we eat outside, when he needs to stay in place. Good clips for him and for attaching the seat to something sturdy.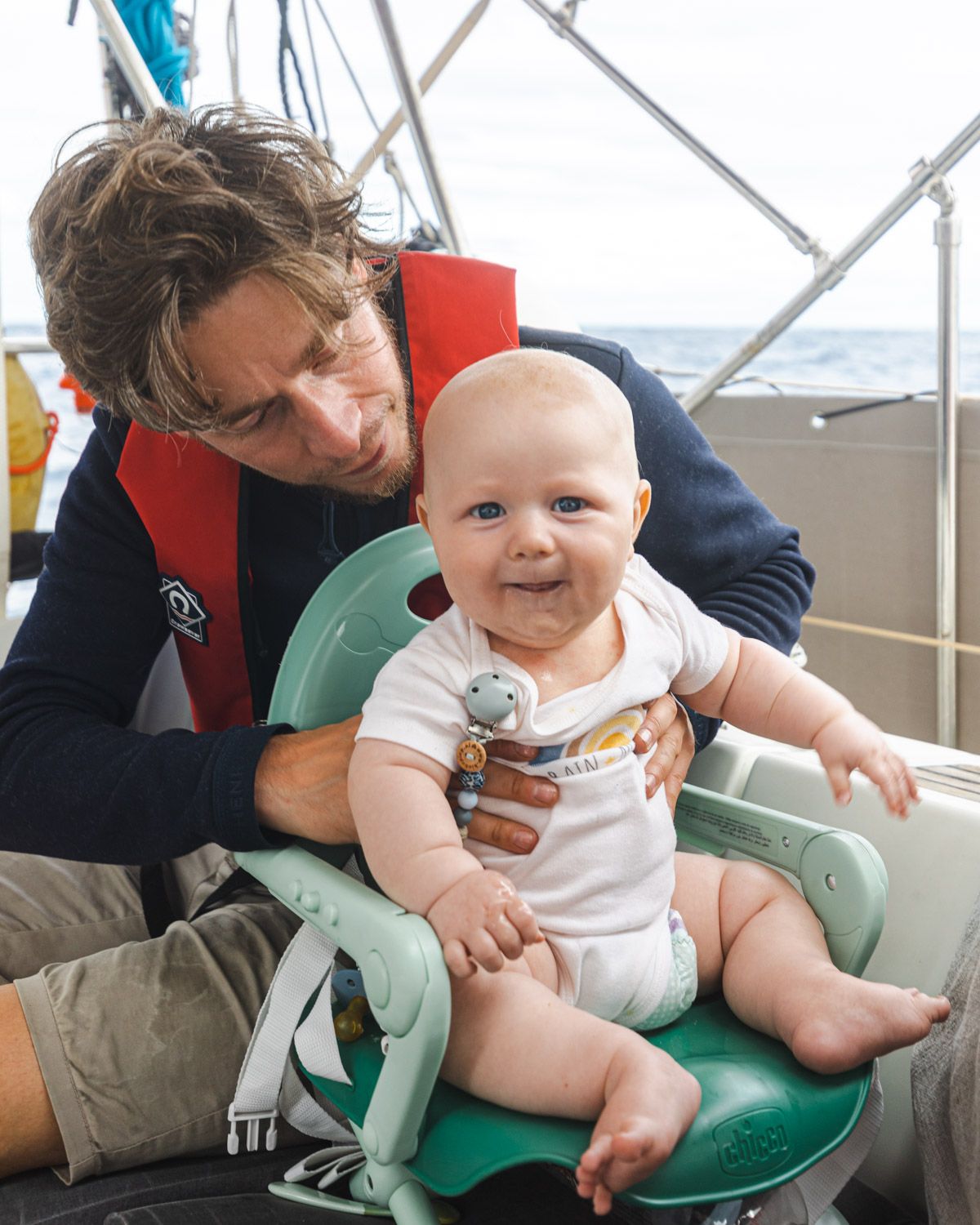 Chicco Booster Seat on Amazon: https://amzn.to/3pGrE86
Jolly Jumper Baby Bouncer
YES recommend. We heard it's good to jump not more than 30 min a day. So yes, it's a great 30 minute a day activity. Hands free for parents.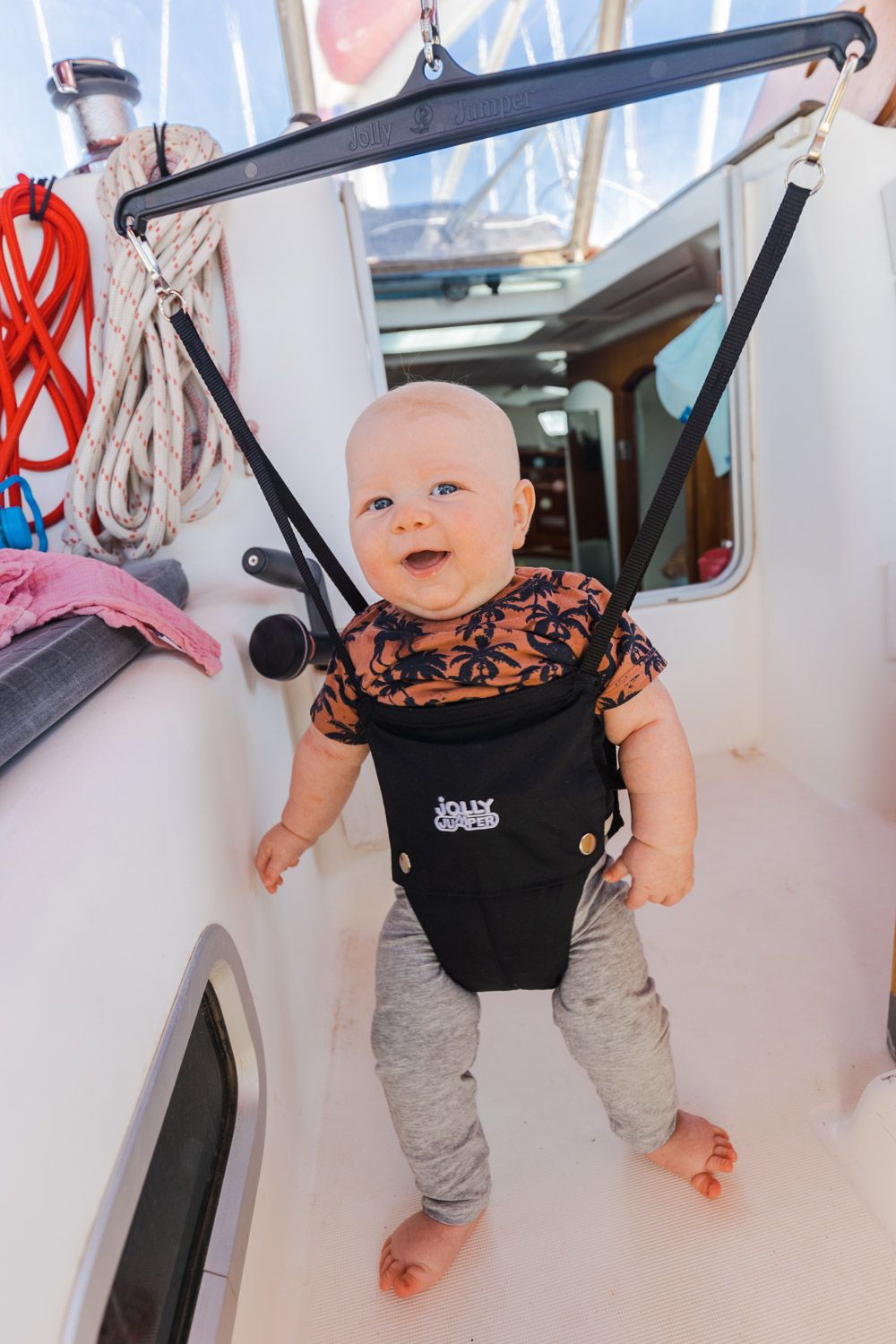 Jolly Jumper Baby Bouncer on Amazon: https://amzn.to/3tyMSWn
Hook On High Chair
It's attached on the saloon table since he can sit in it. It's his eat, play, work place and he can't escape. It's comfortable, he doesn't complain. Yes recommend.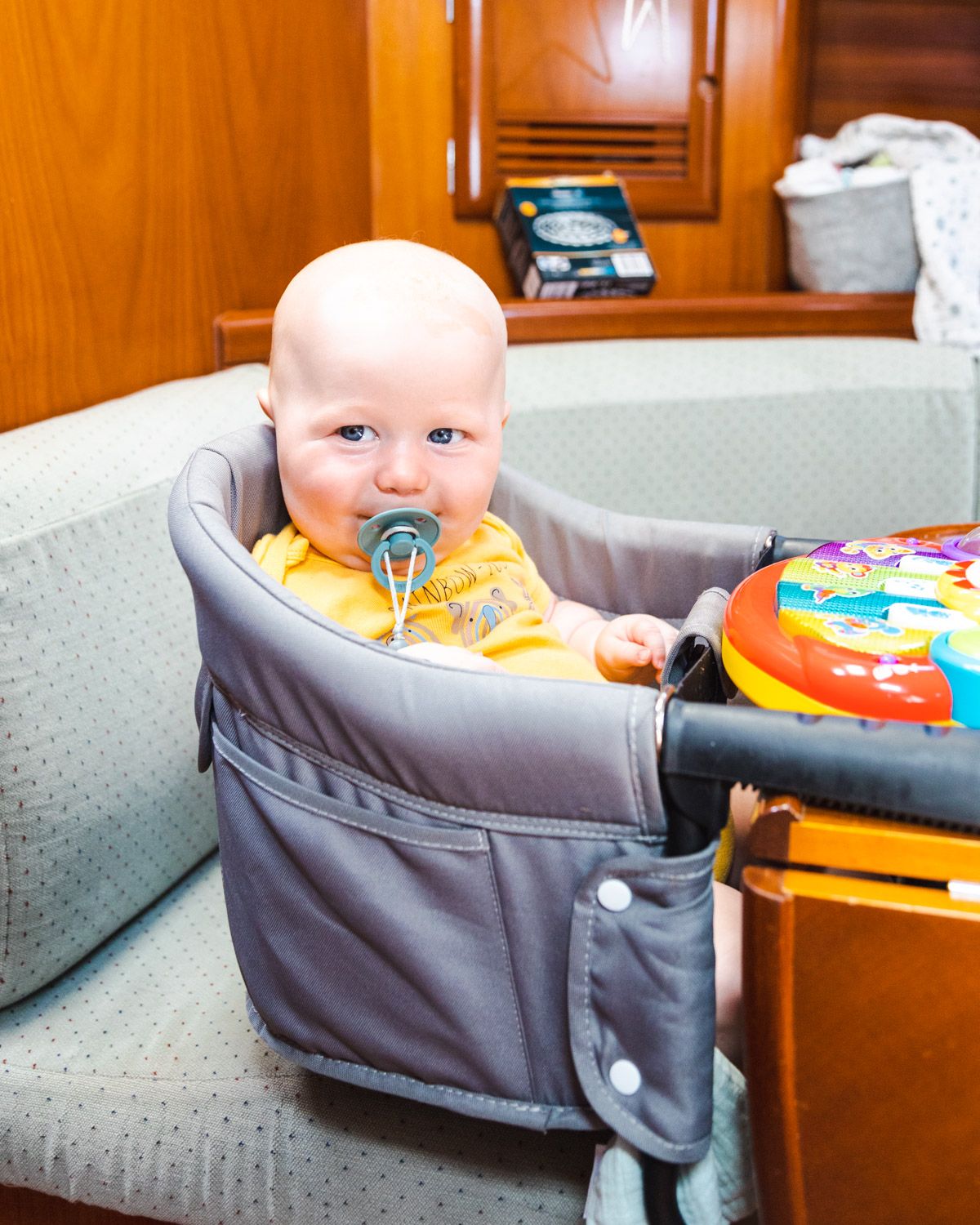 Hook on High Chair on Amazon: https://amzn.to/3HP8dzY
Isofix Bracket Solution
We did not use the Isofix mount as much as we thought we would, but we are happy we have it in place. It's invisible under the cushions. Yes, definitely recommend getting this, especially for when in sticky situations.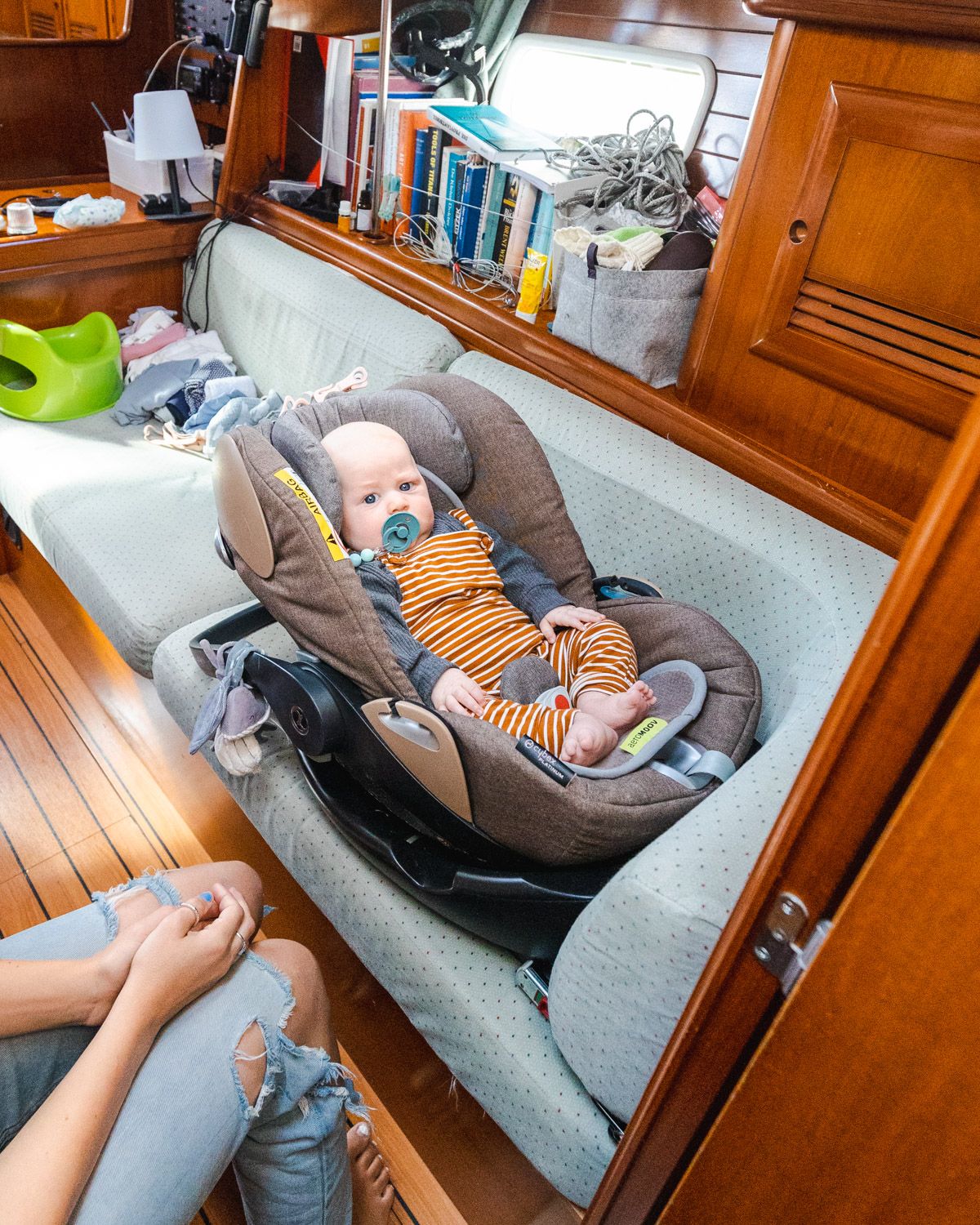 Isofix Bracket on Amazon: https://amzn.to/3hIPDil
Boat Upgrades
Also brought loads of non-baby upgrades. Check out this random selection of what we found to be essential.
Mini Scuba Tank
Ok this one is difficult. Do we like it? Did we use it already? Well… the pumping is definitely out of proportion to how much underwater time you get. But we heard there are 12V compressors that could help here. We don't have one. Half full, Alex went under the boat to fix a line and it was more of a hassle than help. So we believe it's good for some extended snorkeling action but seriously, I would never dive further than one breath hold back to the surface…
Mini Scuba Tank on Amazon: https://amzn.to/35RNAWs
Dough Whisk
Dough Whisk on Amazon: https://amzn.to/3pFg6la
Boat Electronics Upgrades
Alex' favorite. Mandy is happy when it's done and the crimper is cleaned up again.
ATTENTION EVERYONE. We do not recommend the android car radio we installed in the video. It is very slow. VERY slow. The Wi-Fi range is 20 cm (ok, because the router is just inside the nav table). The Bluetooth range is 10 cm. NOT ok, considering we want to stream music from phones to the boat's speakers.
USB Fans
We've mentioned them before in our christmas gift guide 2019. They still work, but we need more. Some for each cabin. Now we got some nice black ones.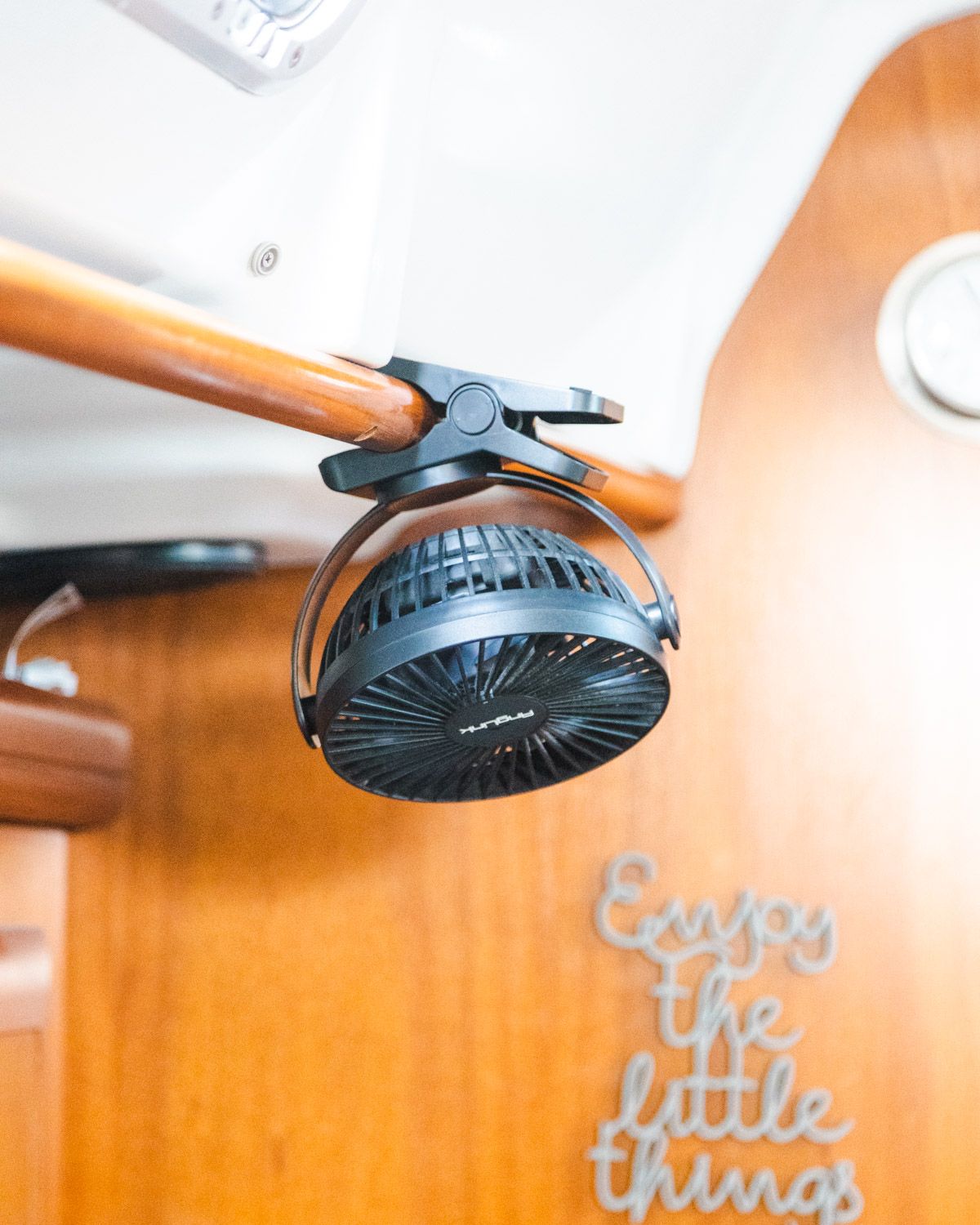 USB Fans on Amazon
Clip: https://amzn.to/3pJ8mim
Tripod: https://amzn.to/3hEkBZ4
ROKK Waterproof USB Charger
YES recommend. It's so good to have proper USB power in the cockpit. We're mainly charging the navigation tablet. For our phones we have a wireless charger.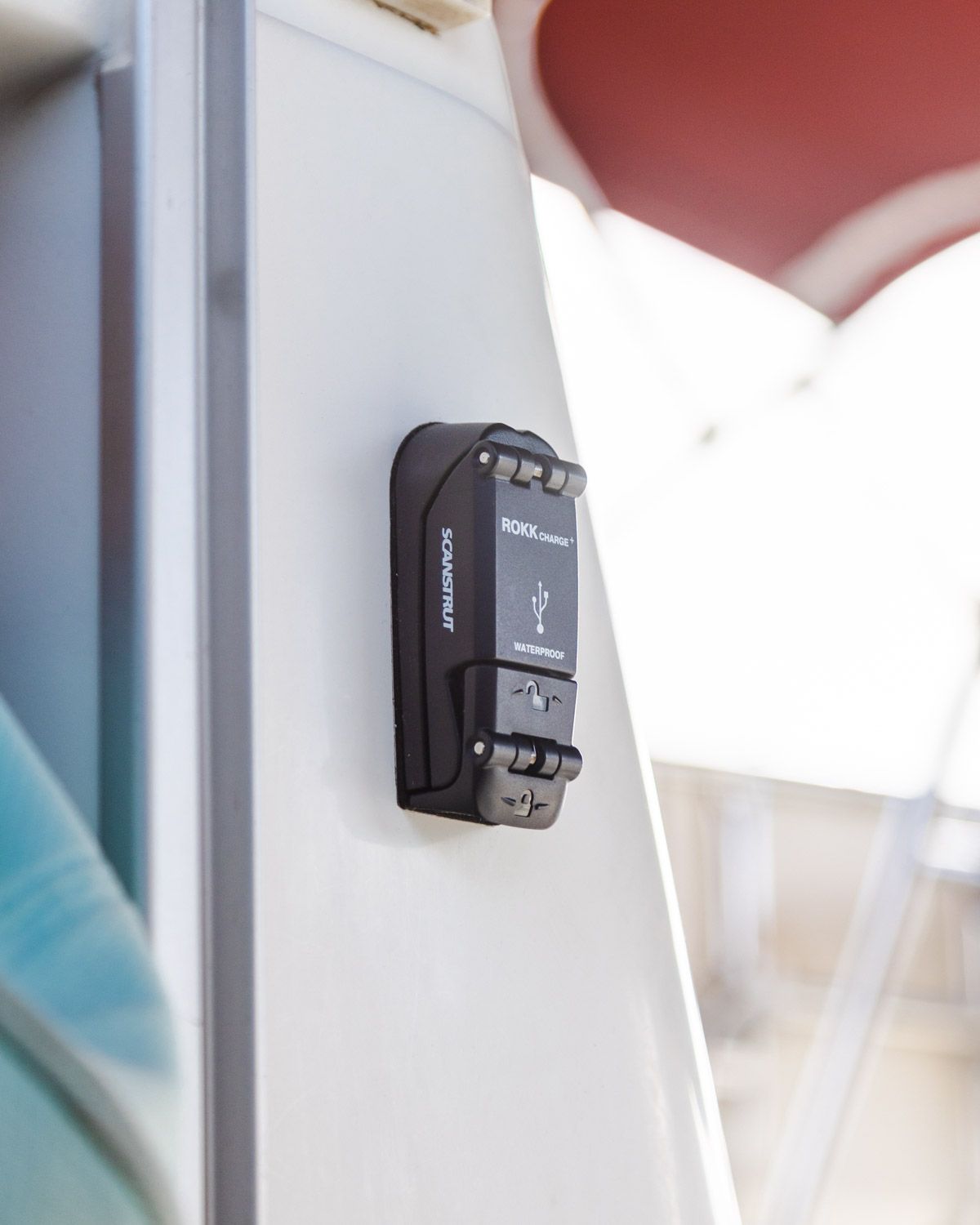 ROKK Waterproof USB-Charger on Amazon: https://amzn.to/35UhWrC
Wireless Phone Charger for Motorcycles
YES recommend. It's really good and sturdy. Our phones are constantly charged without extra wiring and positioned perfectly on the helm for extra navigation. While charging, the screen stays on when using Navionics.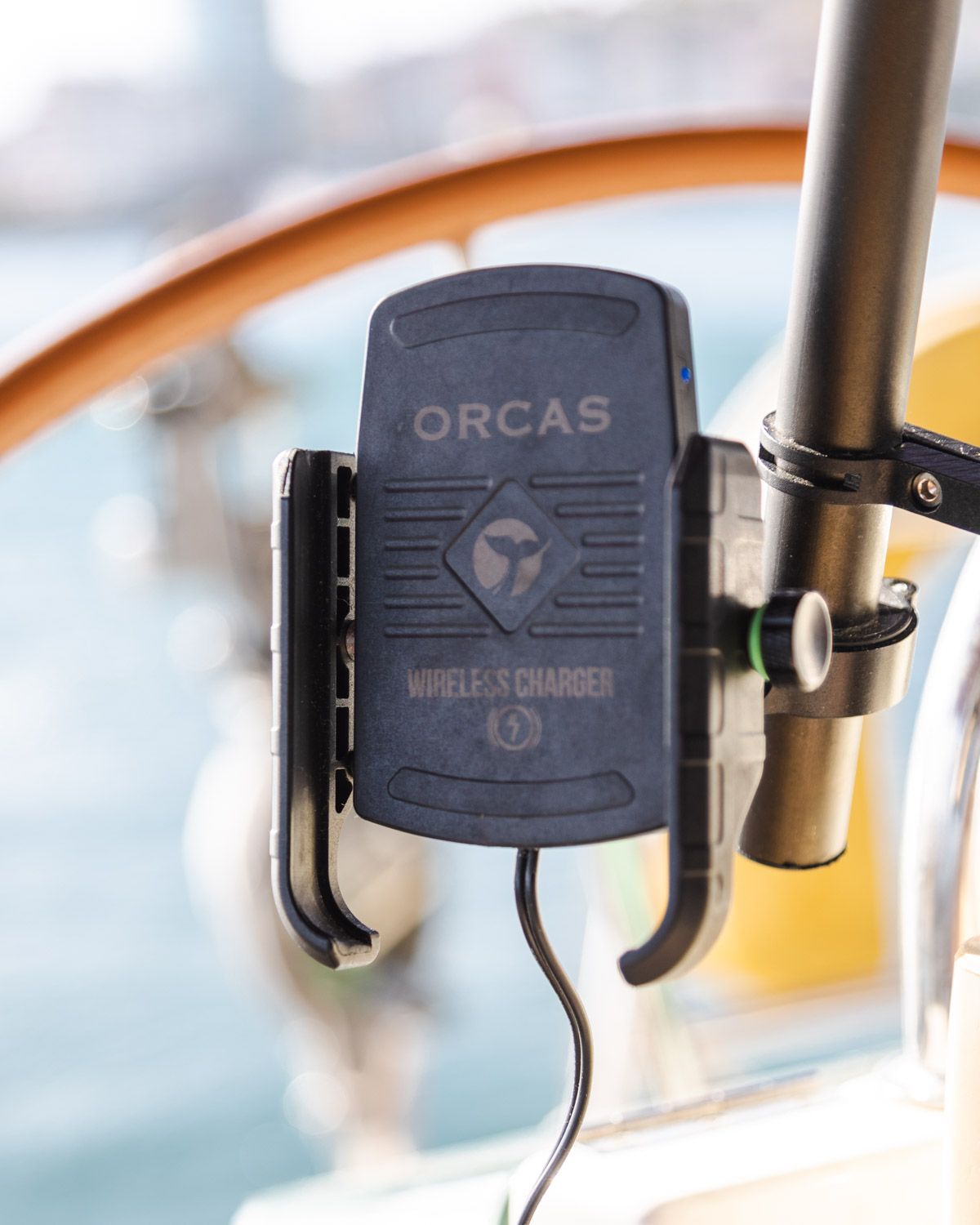 Wireless Motorcycle Phone Charger on Amazon: https://amzn.to/3tBAyF3
USB-C Sockets
Yes we recommend. They are compact and provide fast charge. We have USB-A + USB-C combos, as most of our devices still charge on USB-A. But this is about future proofing the boat.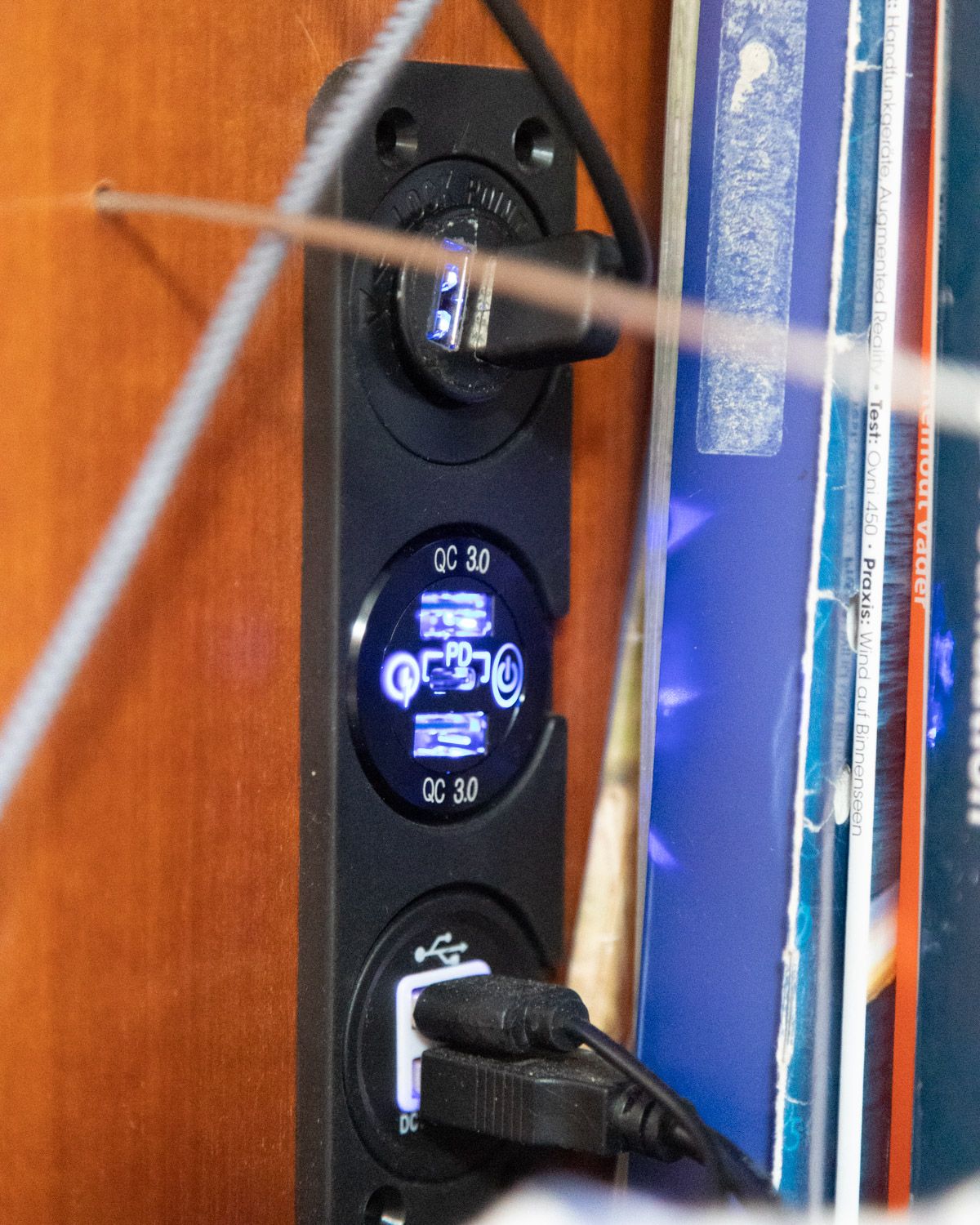 USB-C Sockets on Amazon: https://amzn.to/3vE1giQ
12v to USB DCDC converter
These one's rock because sometimes you have devices that need to be powered on at all times, and ideally invisible – for example a USB-powered 4G router. This one is simply connected to some bus bars behind the nav table panel and it's charging and out of sight.
DC Converter 12V to 5V on Amazon: https://amzn.to/3MlM0No
Mounting Bar
This one seems more or less durable since it is made for mountain bikes. Up until now, it stands the test of time. No corrosion yet. And still sturdy. Yes recommend.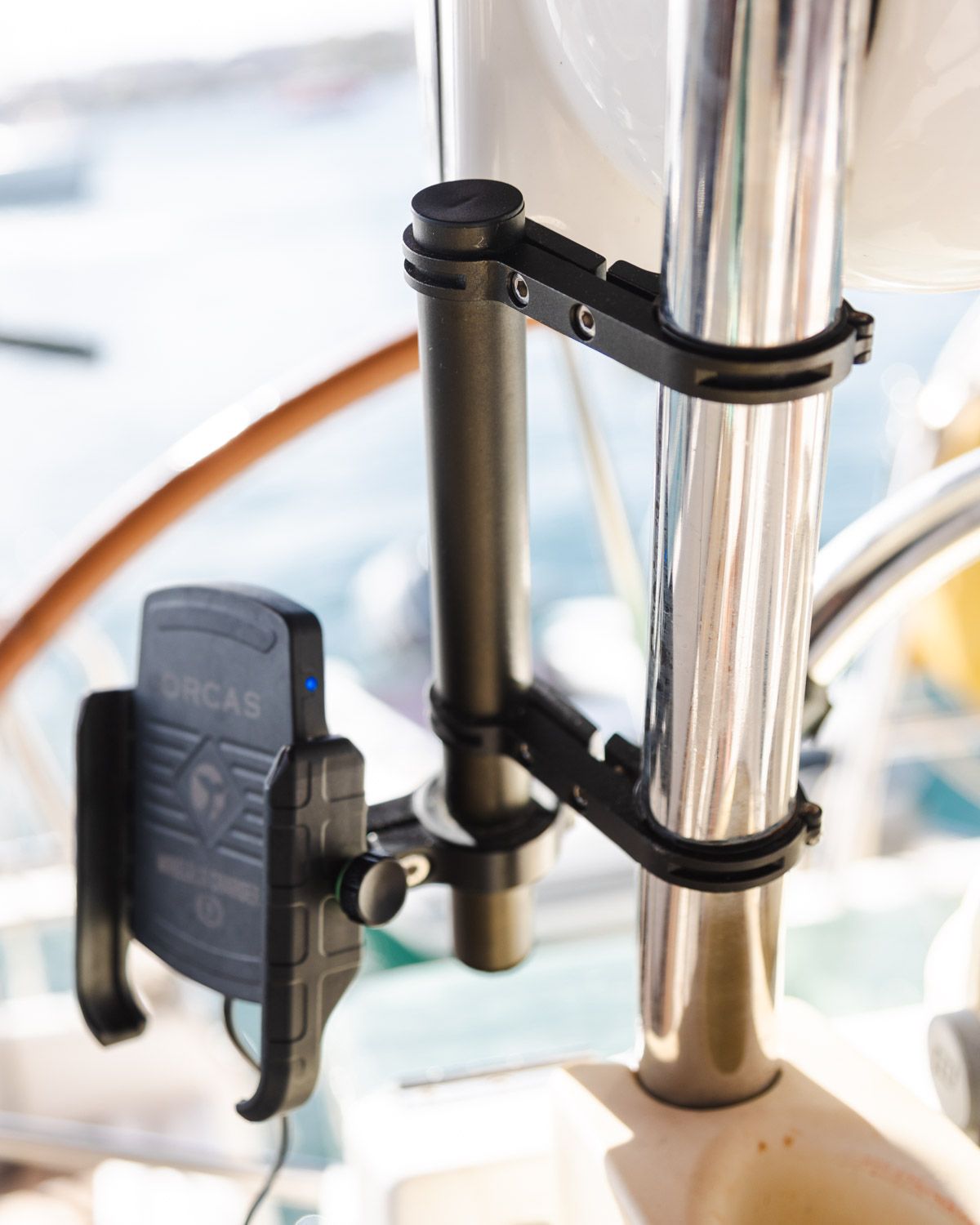 Mountain Bike Mounting Bar on Amazon: https://amzn.to/3MnFllZ
Wide Beam Head Lamp
Unlike other head lamps, this one has a wide beam that floods the engine room or the foredeck, no matter where you tilt your head. Yes, absolute recommend.
Head Lamp on Amazon: https://amzn.to/3txyb5X
Tricolor Navlight + Anchor light
Great light to upgrade your anchor light to a tricolor one without running new cables. Switch it on/off twice turns it into Red Green White nav lights on your top. Make sure you get the right fitting! It's frustrating if you don't check before and have to change the casing + fitting… trust me.
Tricombo Nav light from marineLED. Make sure to get the right fitting!! http://www.marineled.fr/en/navigation-lights/72-tricombo-navigation-bay15d.html
Deck and Steaming Light
Same company, different light. This all-LED combo fits the "standard" "medium size" boat deck light combo so no extra holes in your mast. Simple switch. Yes, definitely recommend.
Deck & Steaming Light from marineLED: http://www.marineled.fr/en/accueil/92-deck-steam-combi.html
Want more boat gadgets, check out the gear section of our website!