Christmas Gift Ideas for sailors
As the holiday season is coming closer, some of you might wonder what to give to your sailor friends. We all know that space on a boat is valuable and very limited, so it's important to gift something that is small and practical, preferably not too expensive. If you're looking for some inspiration, you've come to the right place.
It's a bit ridiculous to buy your friends new anchor chain. Instead, we had a look into our lockers and found a couple of things we have been using a lot this season. We figured it would be selfish to keep these to ourselves. So here is a selection of our favourite gadgets. Most of them are inexpensive, easy to transport and just freaking awesome.
---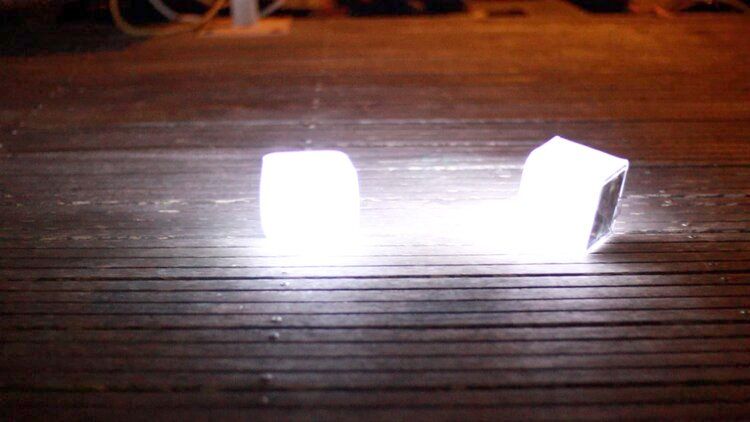 Floating Lights
We like those because they float, charge on solar, and are versatile. We use them when riding the dinghy at night; They aren't meant as torches but as a round light to be seen by others. The lights also look nice in the cockpit.
The popular ones are called Luci. We chose small cubicle versions instead with matte plastic to get a reflective surface and softbox'ish light.
Small cubicle version on Amazon: https://amzn.to/2XRfdHc
Luci light on Amazon: https://amzn.to/2QW1RrK
---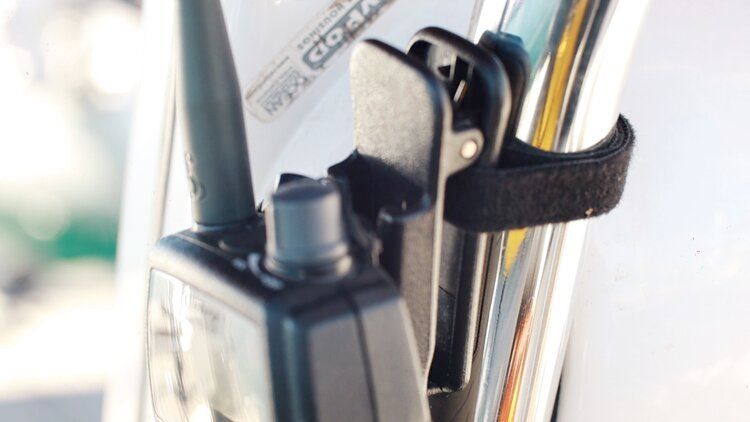 Velcro Tape
Not the most romantic gift, but definitely one of the most practical things on our boat. We use velcro tape whenever possible to attach things permanently and non-permanently. It replaces cable ties and leaves no residue since it is.. velcro. Used to attach our VHF, lights in the cockpit, wraps the shore power to the mooring lines, keeps USB cables sorted.
Buy on Amazon: https://amzn.to/2qQ6bOF
---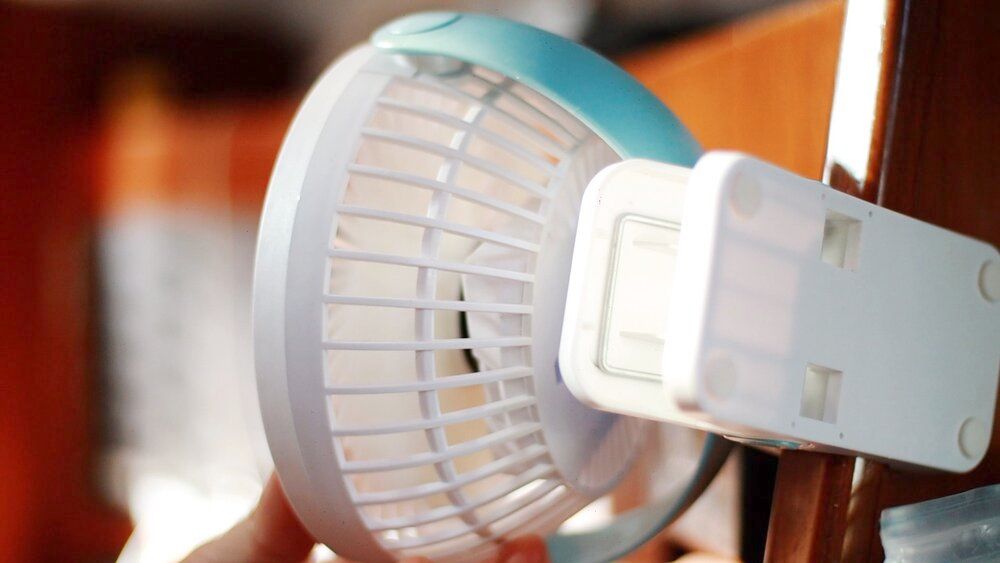 USB powered fans
Great because we can move them around the boat. We have two and switch them between cabin, salon, and pantry (steam extractor when cooking).
We prefer these over the fixed ones that have to be screwed on some wall in the boat and need a 12V power supply. They are also half price of marine store models. Make sure to get one with a good clip. You may consider this one.
Buy on Amazon (newer model) : https://amzn.to/34piyQc
This one has similar clippies like ours https://www.amazon.com/dp/B07P62MZPX/
---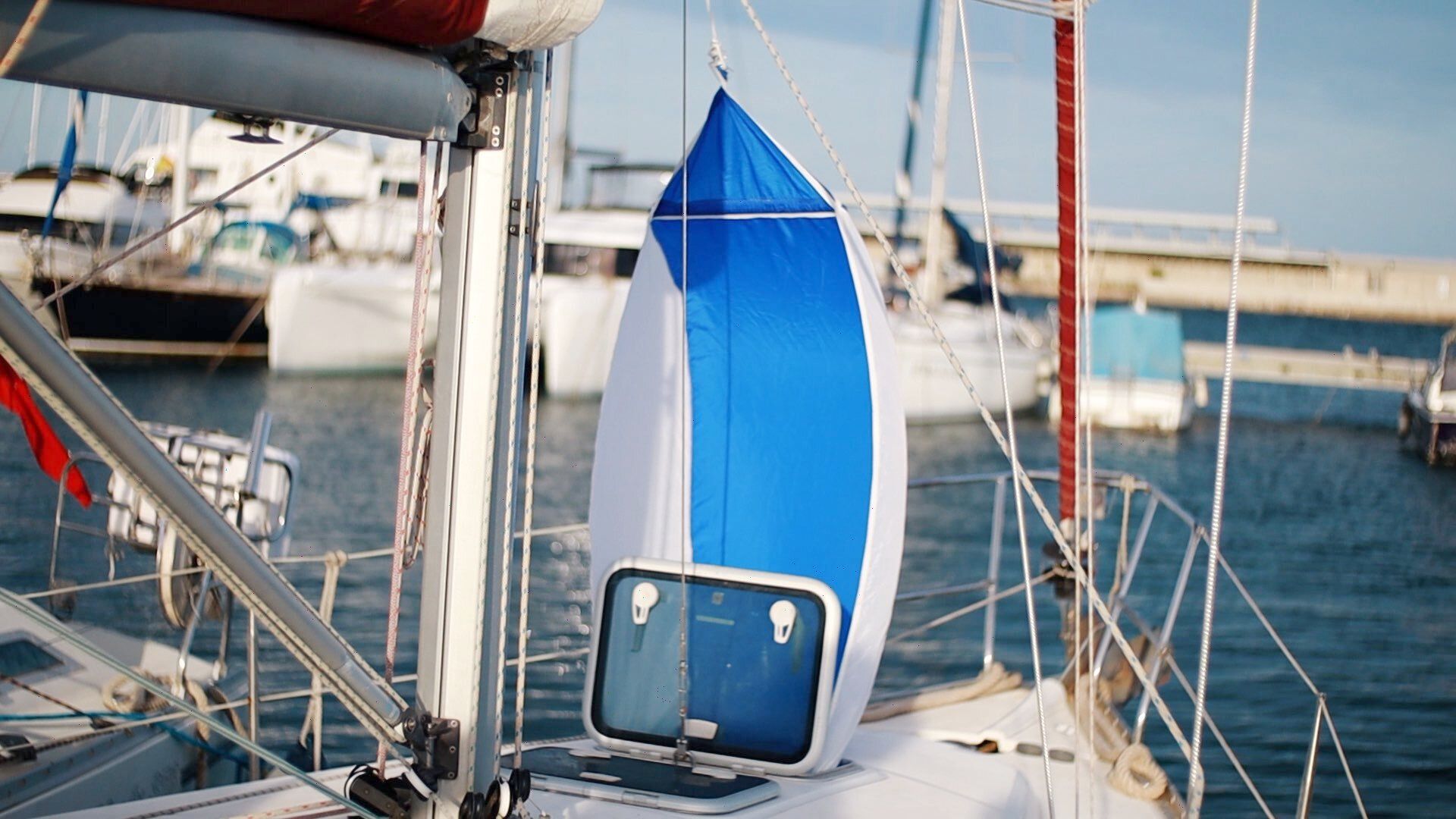 Wind Scoop
When we were in Greece this summer we got a crazy heat wave in August. At night it didn't really cool off much and especially in the boat it stayed about 30 degrees at night. Not very comfortable. Sleeping outside was not really an option in Greece, because it often gets pretty damp at night and that's not a nice way to wake up. So when I had many sleepless nights in a row I decided to invest in this so called wind scoop.
There are many different models and sizes and we have this relatively simple one. It works quite well when on anchor. There are models that also work a bit better on a town quay or in a marina, we'll look into that in a minute.
When you are on anchor the boat is usually directed towards the wind. We hang up the scoop on the bow of the boat. The spinnaker lift and the genoa sheets form a nice stable triangle where the scoop can be attached just on top of the front hatch. It catches the wind and funnels it into the front cabin, creating a nice breeze. This thing made the hot sweaty nights a bit more bearable. One of the best buys of the season and we used it virtually every night.
Standard wind scoop: marinesuperstore.com/hatches/fans-windscoops/plastimo-standard-wind-scoop
If you are on a town quay or in a marina, the bow is not always directed towards the wind and might come from different angles during the night. There is a wind scoop version that is even better than this one, but I only found out about it later in the season. That one catches the wind from all direction and also is held into place pretty smart. It's still on the list for next season, because that one might even be better.
Omnidirectional wind scoop: marinesuperstore.com/hatches/fans-windscoops/plastimo-omi-wind-scoop
---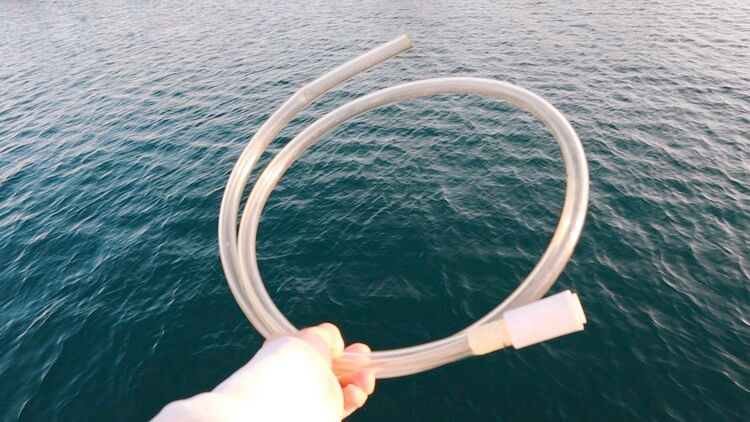 Taka Taka (Jiggle syphon manual pump)
Another practical gem in our toolkit. We tend to buy our fuel in jerry cans and fill up when on anchor. It's pretty inconvenient if not foolish to use the nozzle of a 20 liter / 5 gallon jerry can to fill up when bobbing around. Instead we use the 21st century version of liquid transferring technology, the Taka Taka. Or at least that is what they called this nifty little hose in Greece. Probably because of the sound it makes when you use it. The official name I found is: Jiggle syphon manual pump.
It makes your life a whole lot easier when trying to transfer diesel from the jerry can into your diesel tank. Remember stealing fuel when you were young? Same principle but without the taste.
Put the end with the ball pump in the jerry can, shake well, and watch the diesel rise until it flows automatically.
Since we can't find the particular one we bought in Greece, you may want to browse this selection instead: https://amzn.to/34t2Qn8
---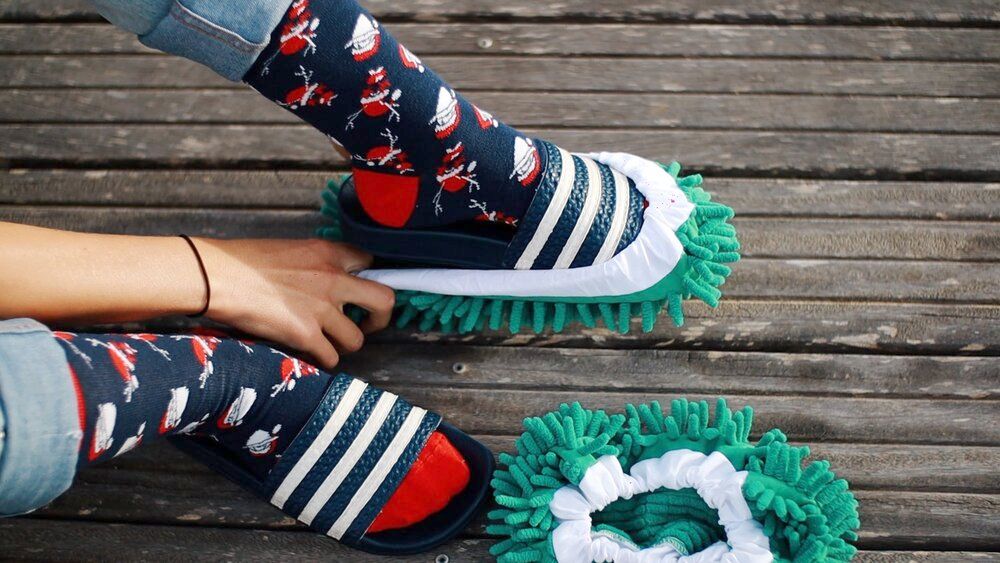 Mop Slippers
Mandy went a bit crazy when editing this part of the video on this blogpost. It's mop slippers, what's more to say. 🤷‍♂️ 🤣
Browse the mop slipper selection on Amazon: https://amzn.to/33k0Yfe
---
Folding Chairs (Recliner cushion)
If you or your giftee don't have cockpit cushions, this one might be for you. We like them because they fit whereever we sit.
The exact one we bought is probably not available online. When you find one, you probably get what you pay for: The materials differ and thus does the lifespan.
See on marinesuperstore: marinesuperstore.com/general-chandlery/seats-cushions/trem-recliner-cushion
---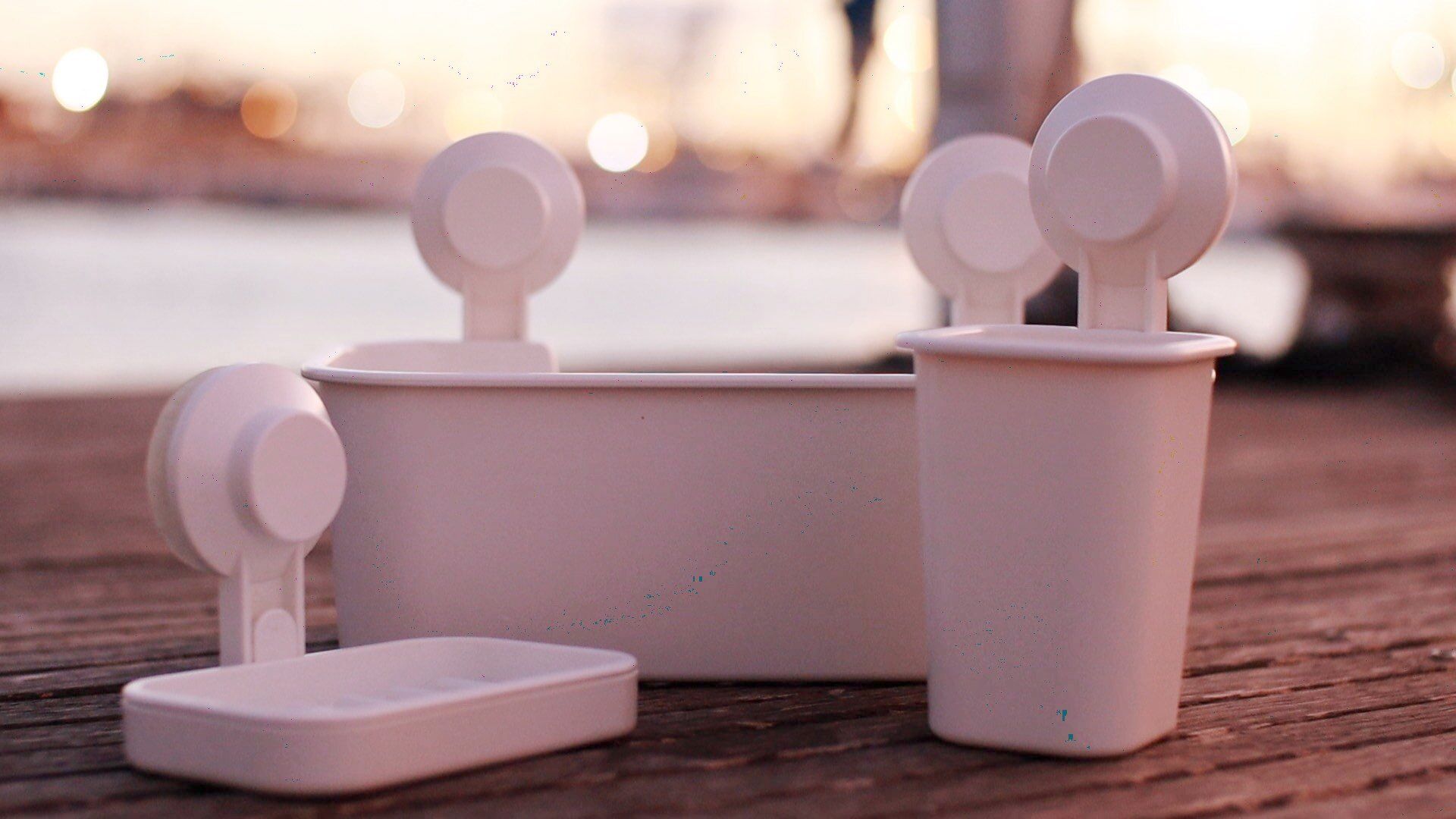 TISKEN (IKEA Set)
When we moved aboard we were looking for a way to attach storage space but didn't really feel like drilling holes in the boat. The kind of suction cup products we knew from cheap stores seemed too weak, but we found this series at IKEA and gave it a shot. It has proven itself over the past season. I got basically every product they have of this series, the toothbrush holder, soap holder, towel rack, shower head holder, the big box for shampoos and stuff and the clothing hooks. These suction cups are very strong and when used in your head, directly onto the flat gelcoat surface, it can hold a really big load. We have these filled with cleaning and shower products and it has never come down all season. The ones used on wood surfaces, like the clothing hooks, do come down once in a while especially when you hang very heavy stuff on it. There's a limit to everything. But it definitely beats drilling holes and they are great for one or two light coats, an empty bag or some hats or whatever you want to hang up.
Very very happy with this product. Available at IKEA! ikea.com/us/en/cat/tisken-series-43918/
---
Haven't found anything yet?
You can also have a look at our gear section of the website for more gift ideas.